Established in 1963, The Hong Kong Institute of Bankers (HKIB) is the first non-profit institution that provides training and certification services to the banking community in Hong Kong. Playing an important role in talent development in the local banking industry for more than five decades now, the Institute is also proud to be the first professional body in the territory to offer banking qualifications equivalent to a Master's degree level.
Our mission is to enhance and sustain professionalism in banking. Over the years, the HKIB has helped hundreds of thousands of practitioners and young graduates who aspired to join the industry to equip themselves with essential banking skills and knowledge through a complete development pathway – from recognised professional qualifications to continuing development programmes. Select professional qualifications are recognised both in Hong Kong and overseas.
The HKIB also offers a comprehensive range of events, from networking activities, luncheons and seminars to conferences and forums. In this increasingly complex and challenging banking landscape, there is a strong need for current banking practitioners or potential joiners to keep abreast of the latest industry developments and build capacity.
To ensure the sustainable growth of banking talent, the HKIB has built relationships across borders by entering into memoranda of understanding or partnership agreements on the exchange of expertise and best practices with a number of professional bodies and regulators in Mainland China, Macau and overseas. We opened a representative office in Beijing, Mainland China in 2005 to encourage closer collaboration between the two markets. Our vision is not only to enhance the banking profession in Hong Kong; we also endeavour to develop a strong community of banking professionals across different territories and help set professional standards for the banking industry across the region.
Our Objectives
To provide a high-quality training service that helps banking practitioners develop their skills and progress in their careers
To increase the competency of banking practitioners by setting an internationally-recognised qualification benchmark
To nurture qualified bankers, supporting the long-term sustainable growth of the banking industry
To facilitate the discussion of issues to further the interests of the banking and financial community
To serve as a platform where banking practitioners may exchange ideas, thoughts and best practices for enhancing the banking profession.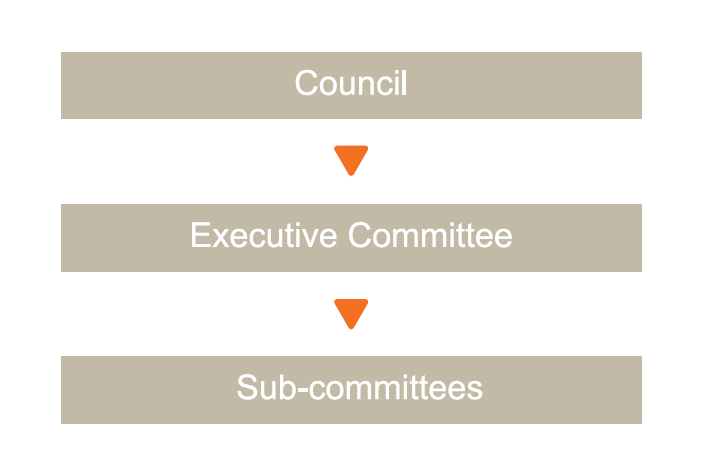 CEO Message

Banking has been changing drastically in the past decade, driven by the evolving market environment, higher regulatory requirements, new customer behaviours and advancements in technology.
Despite these changes, the sustainable growth of the industry still lies in people. Talent development is undoubtedly one of the key priorities for the industry. And I strongly believe that the HKIB has a strategic role to play in contributing to the growth of the banking industry in Hong Kong.
In order to progress, everyone in the industry should take career-long professional learning and capacity building more seriously. Practitioners need to acquire new skills and expertise in order to perform their roles more effectively and deliver the highest standards of professionalism. Training and talent development is also a top priority for bank employers, who need people with the right skills to drive business growth.
Living up to its role as an industry benchmark-setter and training service provider, the HKIB works tirelessly with subject experts, training professionals, industry veterans and regulatory bodies from Hong Kong and overseas to ensure its training meets the needs of the diverse and fast-changing banking landscape. The Certified Banker (CB), our signature qualification programme unveiled in September 2016, aims to raise the professional competency of banking practitioners at all levels in Hong Kong.
We will continue to work with the support of banks, regulators, financial institutions, academic institutions and various professional bodies to provide local banking practitioners with top quality professional training and development opportunities. We strongly believe that only by nurturing top banking talent can Hong Kong be differentiated as a leading international financial centre.
Carrie Leung
Chief Executive Officer